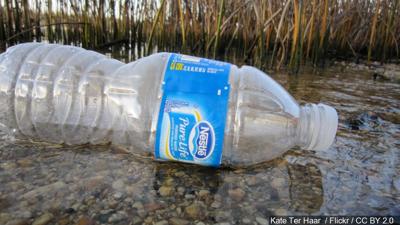 WFMZ – HARRISBURG, Pa. – Putting trash in its proper place could help Reading boost its bottom line.
A study commissioned by Keep Pennsylvania Beautiful found that nine of Pennsylvania's cities spend more than $68 million each year on efforts to address littering and illegal trash dumping.
Reading's annual total is more than $1 million, the study found. The city's cleanup efforts include a weekly street-sweeping program.
Such cleanup represents 80% of the total cost for the nine cities, while only 13% is spent on preventative measures.
"Pennsylvania has a littering problem that cleanup efforts alone can't solve," Patrick McDonnell, the state's secretary of environmental protection, said Wednesday. "Litter undercuts our quality of life and the health of our waters and soil. It shortchanges community improvements and economic development, as funds that could otherwise be spent more productively instead go to trash cleanup."
Field research indicates there are more than 502 million pieces of litter on Pennsylvania's roads, the most being cigarette butts (37%) and plastics (30%). Motorists and pedestrians, officials said, are the leading sources of that litter.
PennDOT said it spends upwards of $13 million each year on its efforts to remove litter from alongside state-owned roads and highways.
"Cleanup is not a sustainable strategy," said Acting PennDOT Secretary Yassmin Gramian, "and the enormous amount of resources committed to it mean less funding for other transportation uses, such as improving roads."
As a result of the study, which also looked at Allentown, Altoona, Erie, Harrisburg, Lancaster, Philadelphia, Pittsburgh, and Scranton, officials said they are now prepared to shift the state's approach to litter from cleanup to prevention.
"We're seeing that even extensive and expensive cleanup efforts can't keep pace with the amount of litter that's accumulating," said Shannon Reiter, president, Keep Pennsylvania Beautiful. "The only way to reduce this cost burden is to reduce littering through preventive measures, such as expanding solid waste and recycling infrastructure and developing effective school-based and consumer education."